ZOBO DRINK – HIBISCUS DRINK
Zobo drink is a popular Nigerian drink, it can also be referred to as Sorrel/Roselle/Rosella or Hibiscus drink. Growing up I tried various versions of this drink from diverse vendors, sometimes i loved them at other items it was so horrible. The lock down had me trying different drinks, my version of the zobo drink really tasted good so i decided to share.
Preparation Time: 10 minutes
Cook Time: 35 minutes
Total Time : 45 minutes
Ingredients
Zobo Leaves/hibiscus Leaves
Ginger
Fresh Pineapple
Orange
A dash of pepper (Optional)
Sugar
How to make zobo drink
Wash your zobo/hibiscus leave thoroughly. While washing the color of the water might change, this is fine as it has no effect on the taste of your product.
Add the zobo leaves into a pot then pour at least 3 liters of water.
Cut the pineapple and orange into small chunks and add them to your zobo mixture. (The back of the pineapple can also be added for extra flavor after washing it properly)
Grate the ginger and also add to zobo mixture.
Add your desired quantity of sugar.
Cover pot and leave to boil for 35 minutes. (
Leave to chill for at least 30 minutes.
Use a fine sieve to remove all solids and particles.( Leaving zobo drink for at least a day before refrigerating helps it taste better)
Chill in the fridge.
Garnish with either cucumber or orange and serve as desired.
Health benefits of zobo
Zobo drink is rich in vitamin C which helps to boost the immune system.
It aids in easy digestion of food due to its diuretic properties which controls constipation by increasing bowel movement and removing excess fluid from our body.
It is contains anti-inflammatory and anti-bacterial properties.
Hibiscus drink helps in quickening weight loss when consumed frequently without additives.
They contain minerals and vitamins which help in calming down the human nervous system thereby reducing anxiety and depression.
Hibiscus leaves contain nutrients and enzymes such as calcium, riboflavin, niacin, vitamin c, carotene and iron which are very nutritional and medicinally good for the body.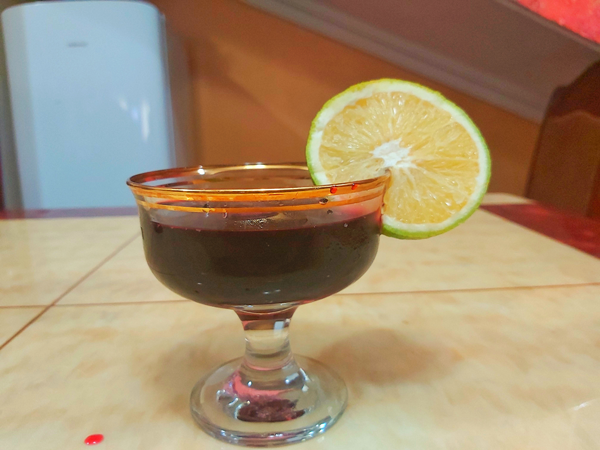 Zobo drink or hibiscus drink is also really quick to prepare with very few ingredients, and has a lot of health benefits. I had so much fun making this, hope you try it and leave a feedback!!!
Comments
Section
Let's know what you think
0 Comments