DEALING WITH COVID 19 AS AN EVENT EXPERT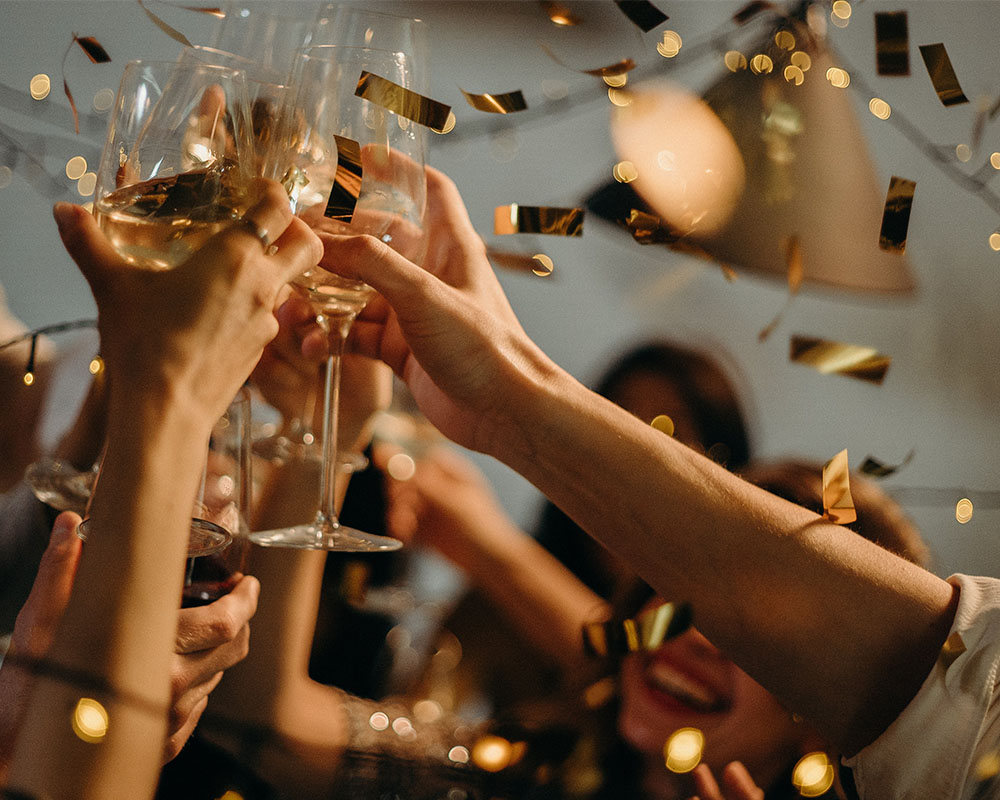 Dealng With Covid 19 As An Event Expert
Year 2020 like every other year began really well for a lot of event professionals in Nigeria but in March things took an unfortunate turn with the emergence of Covid 19 and the cancellation of social gatherings nationwide. We the event professionals were not prepared as a lot of cancellations immediately started; and contracts had to be brought in really quickly to salvage the situation. For a lot of event professionals the 2 weeks lockdown is the height of it, here are few points I believe might be helpful to anyone in the event industry to come out of this storm stronger;
Dream of the future you want?
The future is for people that are alive and healthy, so our priority at this time must be to stay alive and remain in good health while dreaming of the future we want and putting in workable strategies to ensure we achieve our dreams.
"You must have long term goals to keep you from being frustrated by short term failures."

Charles C Noble
Postpone don't cancel
This has been a trending phrase in the event industry as we have all persuaded our clients to postpone their events not cancel it. Some clients will surely agree to postpone but some will definitely cancel depending on the kind of event. Some clients need the already deposited funds to stock up or take care of some pressing needs and postponing is not an option. We should therefore find a way to be both thoughtful and business minded so we do not lose out on future business relationships with our clients and still survive this season financially.
Collaboration not Competition
In this trying period, collaboration should be looked into thoroughly as an option to keep our businesses afloat. It can be short term or long term but the aim is to make our business more viable and liquid for the mean time. Collaboration can open your eyes to new or better ways of doing things, help you grow your network, give you an opportunity to learn and save you some money.
"Competition makes us faster; Collaboration makes us better."

Fyrefly
Rest mentally, physically and emotionally
At the onset of the pandemic I had an opportunity to rest physically and I felt totally refreshed but the longer the lock down the more restless I became and had to put my energy into new ventures. As event professionals we most times do not get enough rest due to the nature of our business so let's utilize this time and give our body the rest it deserves while preparing ourselves for life after this pandemic.
Have a good support system
The importance of having a good support system this period cannot be overemphasized; people to exchange ideas with, to share your feelings with or to even support you financially. Our support system includes our family, friends, neighbours, clergy, acquitances and colleagues.
"Surround yourself with the dreamers and the doers the believers and thinkers but most of all surround yourself with those who see greatness within you." Edmund Lee."

Edmund Lee
Visualize creative ideas you can implement into your business
In my free time I have found myself thinking up new ideas I would like to try in terms of designs for my future clients as well as new items we can add to our collections as business stabilizes again. Also I have been thinking of new ways to serve our customers better in the event that business resumes and the pandemic is not hundred percent cleared from our nation; after all man must eat.
Diversify your income
If there is anything I have learnt from this pandemic, it's the need to have various income streams. A lot of event professionals have been left stranded and worried especially because our skill set is not being utilized at this time. Event professionals running other businesses not event related may have a greater advantage as money might still be rolling in from other sources.
You are going to be a lot more stable if your income doesn't come from one source.

Bjork Ostrom
Social media marketing
I have realized that this period is the best time to market yourself on social media as we are all at home and on our phones for information. Honestly, my posts this period on social media has gotten more engagement though I have not been posting as often as I do; blame it on the children, the information over saturating the internet or my need to avoid social media and spend quality time with my family.
Crisis management
The world is experiencing a crisis (pandemic) and effective management of this crisis will see everyone coming out better. Event professionals are known to manage crisis really well due to the nature of our job. I loved the way event professionals banded together to have free webinars and online trainings on different social media platforms and it helped everyone feel like part of a community that cares. I have also seen a lot of people sell themselves, their business and brand during this period as people are locked on the internet for information.
"Crisis can be a unique opportunity to change your path. To explore new opportunities, to help you become the person you were meant to be."

FB/women's tea time
Keep communicating with your clients
This is not a time to keep to yourself, you have to reach out to customers checking on your clients' health and mental wellbeing so they know you care about them and not just the business they do with you. Your approach towards your client during this pandemic can win their complete loyalty to you and your business.
Protect your reputation
A positive business reputation gives you access to new clients, better staff, greater funding and more referrals. Protecting your business reputation is important and can be achieved by offering value to customers, replying swiftly to inquiries, working ethically and staying innovative.
"It takes 20 years to build a reputation and 5 minutes to ruin it. If you think about that, you'll do things differently"

Warren Buffet
Learn, relearn and unlearn
Personally, I took this time to participate in different trainings and seminars online and at a point I actually felt overwhelmed with information and consciously stopped going online. Learning is a continuous process and it's important that we are teachable and willing to try out what we learn. I remember my time at Enterprise Development Centre last year where I learnt so much from great minds, I would always leave so pumped with ideas but after few days I will realize my ginger had gone down through the implementation process.
Balance all outstanding accounts
At the onset of this pandemic I decided to balance my financial accounts, in doing this I found a lot of people owing my business and it also opened my eyes to people I was also owing. In balancing my account I realized some recurring expenses that I could do without or reduce in the future and areas where more revenue came in from. I have also learnt the importance of being liquid as a business.
"Life is like riding a bicycle to keep your balance, you must keep moving."

Ormondrankin
Take stock of all inventory
This might be a time to go into our warehouses and do proper stock taking without distractions to be sure of the state of our items. Personally I have been procrastinating on this task owing to the fact that the children are also on vacation but will be sure to do this before business kicks off again fully. Some items that are outdated can be revamped or sold at cheap prices to other event professionals who might find it needful.
Put a contract in place
This pandemic has opened the eyes of event professionals to the importance of contracts, so its time to review your policies and put contract in place for clients. Contracts are important as they outline expectations for both parties and protect those parties.
"A verbal contract isn't worth the paper it is written on."

Sam Goldwyn
It is important that we have duly documented contracts that have been signed by both parties to ensure its compliance. Our contracts should be properly detailed with corresponding numbers/quantity, prices and dates where applicable.
"Until the contract is signed, nothing is real."

Glenn Danzig
Go digital
Going digital in the event industry is becoming compulsory though I use this term loosely because of the nature of our industry. Human relations, making sales simpler, harnessing social media, revolutionizing your internal communications, this are areas that can be worked on.
Reenergize and re-strategize your business
It's important we all go back to the drawing table and draw out new strategies to the way we do business. Immediately after this pandemic business will pick up gradually so we need to find a new strategy that will work with the days ahead. We also need to re-energize ourselves to doggedly push forward and never give up irrespective of any industry challenge that comes our way.
"Strategy is about making choices, trade-offs, it's about deliberately choosing to be different."

Michael Porter
Reduce operational costs
Every event professional should at this time cut all operational costs, only essential costs should be a priority for now until business stabilizes again. We can reduce operating costs by embracing technology, outsourcing, market analysis, going green, cancelling unused services etc.
Stay positive and stay safe
Most importantly, at this time let's stay positive; hoping for the best surrounding ourselves with information that edifies and not the barrage of information about Covid 19 which is so frightening. Let's use this time to pray and meditate on the word of God daily, for the healing of our land. Finally, let us observe all the prevention steps; social distancing, washing your hands and staying home. Prevention is better than cure.
"You may not be able to control every situation and its outcome, but you can control your attitude and how you deal with it."

HpLyrikz.com
Please share your thoughts and how your dealing with Covid 19 as an event expert, also feel free to add your suggestions in the comment section below!!!
Comments
Section
Let's know what you think
9 Comments