BEAUTY IN SCARS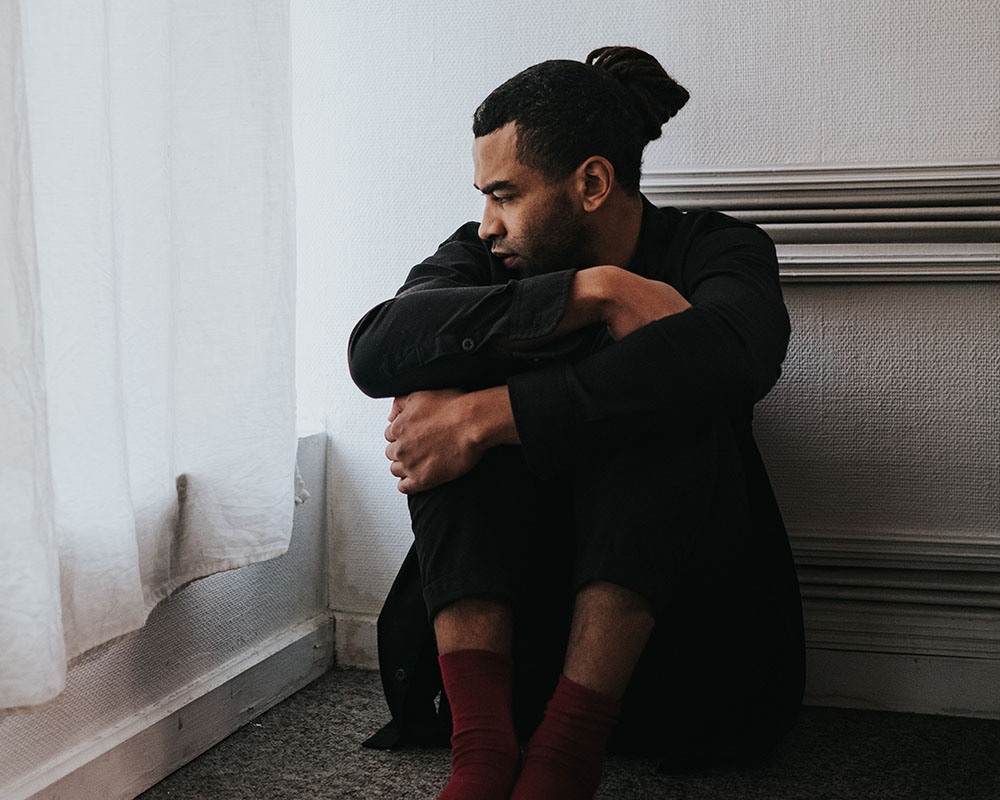 I believe there is beauty in scars. Do You?
"I think scars are like battle wounds- beautiful, in a way. They show what you have been through and how strong you are coming out of it". – Demi Lovato
Every one of us has scars, both internal and external. It might be a broken bone, disability, deformity, broken hearts, broken homes, job loss or a dead love one. No matter how our scars show up, we need to see the beauty in them and not the shame.
It is beautiful to have survived hard times and have scars to attest to it. It shows that we possess inner strength, have the ability to go through situations and come out stronger and better for it.
Each scar tells a story; some funny, some sweet, and some bitter. They are a gentle reminder of lessons we all learn in the journey of life. The scar on my left elbow reminds me of the day I learnt that it is dangerous for your skin to come in contact with really hot pots. While the scar on my left leg though faint now, reminds me of the day I learnt the importance of obedience especially to my mum. I can go on and on.
I have more than just physical and noticeable scars; I also have emotional invincible scars that tell bigger stories – stories of poor choices, remorse, past blunders. A collection of this scars tell my life stories; I sometimes wonder what my life will be if I had made better choices and avoided past mistakes. But am happy they happened; because I now know better – what to do and what to avoid, I am stronger and more beautiful because of this scars.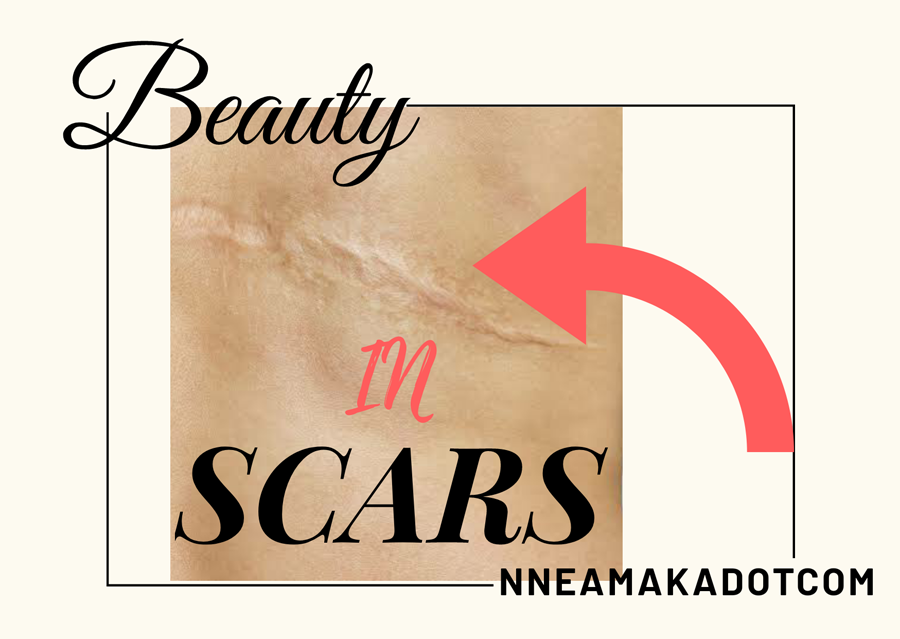 Let us remember that scars not only tell the story of past wounds but it tells a story of healing and closure. It tells a story of trial and subsequently triumph, a story of temptation and the process of overcoming that temptation and coming out victorious. Harry Crews explains it well here – "There is something beautiful about all scars of whatever nature. A scar means the hurt is over, the wound is closed and healed, done with."
Amazingly the bad experiences we pass through in life leaves an invisible emotional scar; which can be beautiful. The beauty is that it adds to who we are now, why we act the way we do, how we treat the people around us and ultimately why we believe in God. For me my scars in life drew me closer to God. I received comfort from God from each bad experience I had and was totally thankful to God for the good ones.
Psalm 46:1 deepened my understanding of how "God is our refuge and strength, a very present help in trouble." God is gently healing, comforting, pruning, and encouraging while teaching us daily in order to ultimately be like Christ. Never letting us go even in our worst moments.

The Bible in James 1: 2-4 says "My brethren, count it all joy when ye fall into diverse temptations; knowing this, that the trying of your faith worketh patience. But let patience have her perfect work, that ye may be perfect and entire, wanting nothing."
Part of the beauty in scars is when our story/scar encourages someone or leads people to Christ. Our story a lot of the time when shared can make a major difference in the life of someone; it serves as a testimony for others to see that if you could get through bad times they too can do it.
Don't be afraid to share your scars rather ensure you carry it proudly so the world can share in your victory while appreciating your battles. You might be saving a disenchanted young girl, a struggling young boy, a tired elderly man or woman, a discouraged wife, or a disillusioned husband out there.
First published by KMA
Share your beautiful scars to encourage someone in the comments section below!!!
Comments
Section
Let's know what you think
1 Comments